Russians took the streets in a countrywide protest against Putin and corruption.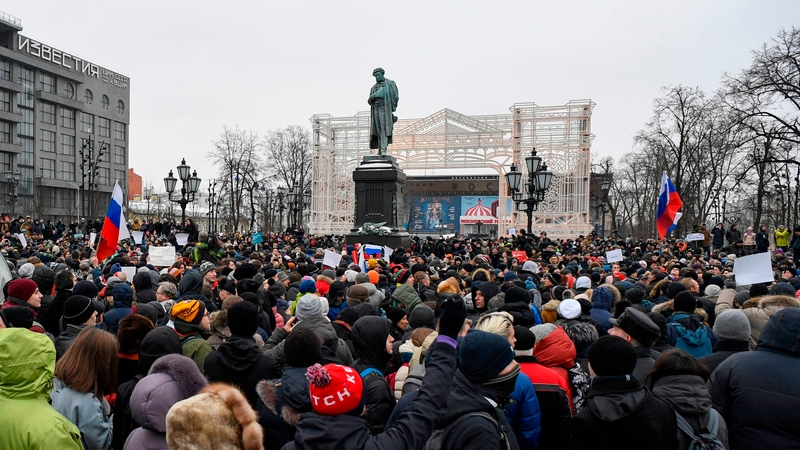 (For the dumb-dumbs who can't read Russian, that says "Putin, you are not my President").
thousands of Russians across the country had already marched in support of boycotting presidential elections in March.

They marched for fair and free elections, they said, and for an end to President Vladimir Putin's nearly two-decade-long rule. Should he win the vote on March 18 — as is widely expected — it would extend his presidency for another six years.
https://themoscowtimes.com/articles/rus ... utin-60309