I typed out this whole essay about how excited I am to live in a van because it's going to solve all my problems but I accidentally closed the page when I was looking for this gif.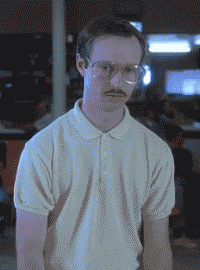 I don't feel like typing it out again but that sums it up anyway.
Have any of you ever lived in a van?
I'm gonna hook it up so it's a little home. Gonna make custom furniture and cabinets for it using stuff I already have, and then eventually work my way towards adding all this stuff as I gain more money:
http://a.co/9IiOS4b
It's gonna get me through university and I'm really excited to not have to waste $1000 a month living with people who smell bad and I hate. It's not without its challenges but it will be so worth it once all the work is done. I wish I had thought of it a long time ago.
At first it will probably look a little something like this:
But over time I'm gonna upgrade it to look a little more something like this:
I've been watching this guy's channel a lot the past few days and it's really educational and interesting. Can't wait to be doing it myself.
https://www.youtube.com/channel/UCGu5fP ... PI_3nVcnsQ
Last edited by
Demeter
on Mon Sep 10, 2018 9:03 pm, edited 1 time in total.